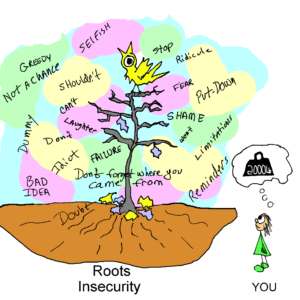 Go back through history of talk shows from when television began, talk shows like Johnny Carson, Comedy Roasts, sitcoms .
Study it for yourself, it's all out there.
Some of it justified, sure but regardless a steady drumbeat against individual initiative, private property ownership, self employment, small businesses, freedom of conscience, freedom of speech, autonomy etc. and those who practice organized religion.
If you fall in any of the above groups you are now labeled a fascist, scumbag, scourge of the Earth. 
Such are the ravages of change.
The art of humor has turned toward humiliation.
Which decades did we freely laugh?
Robin Williams, Marx Bros, Vaudville, Def-Com, 
Which decades restricted topics of laughter
Before or after the Laugh Track of which effectively dulled the collective wit.
Blackface, Whiteface, Kibuki face, womanface, Madonnaface, when we lose the right to laugh with and at each other we become easier to humiliate for inappropriate laughing.